This journal will take me from San Antonio through Nebraska, Cheyenne, Salt Lake City and back through Colorado. The journey will last one month. Before I got going, there was a ceremonial motorcycle luncheon to kick off the trip.
This is the route I took up to Omaha.
The Zig without bags, getting ready to load up for the first leg of the trip to Meade, Kansas.
I found an inexpensive way to mount my GPS to the handlebar ... unfortunately, it died on me just after leaving the Hill Country area.
This quaint motel has convenient parking for motorcycles. You get to park right in front of your room window on the sidewalk with a painted slot. Very nice.
Winding down a great first day of the ride in Meade, Kansas, home of the Dalton Gang Hideout made famous by Wyatt Earp.
The next morning greeted me with a very dense fog which was not in the weather forecast. This delayed me by an hour.
I know clean energy is the bomb, but what happens when there is no wind? This whole wind farm was silently still.
Two great ways to get across the country.
There were plenty of historical markers along the way, but I didn't get to stop at most of them because of the fog delay.
This stop in Great Bend, Kansas was the start of the extremely heavy winds I fought for the rest of the day.
Upon my arrival at the hotel in Omaha, I happened upon a college graduation party with Amy Wieczorek, Miss Nebraska 2010.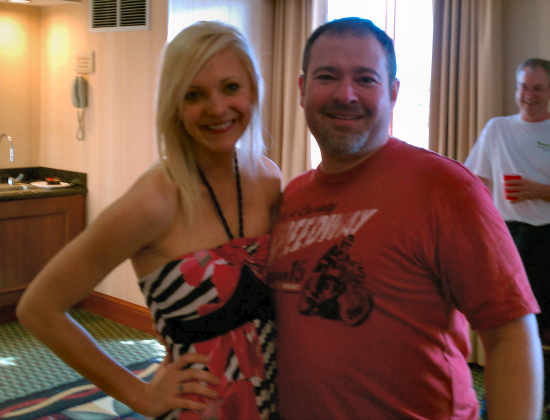 I was pleasantly surprised to see dedicated motorcycle parking at the ACI Payment Systems campus. It is quite a nice place inside, too.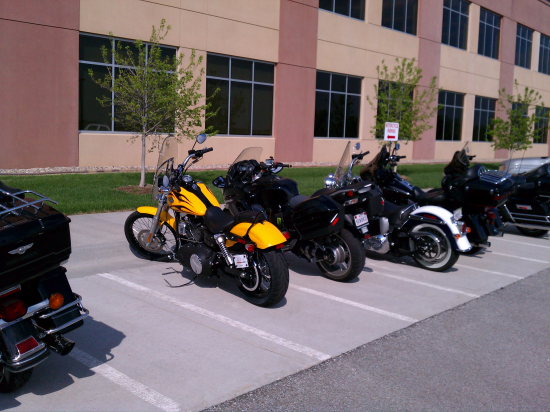 Hanging out at Twin Peaks during a crazy hail storm with a couple of guys from Colombia and Uruguay. This waitress, Miranda, is in competition to be on the next Twin Peaks calendar, hosted in Austin, TX.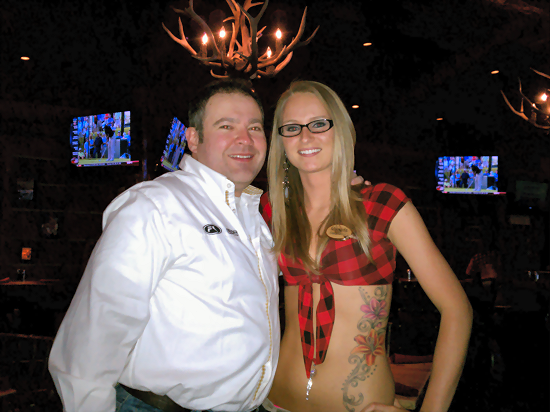 The Hilton Garden Inn staff are motorcycle friendly. They allow me to park the Zig under the awning when it is raining.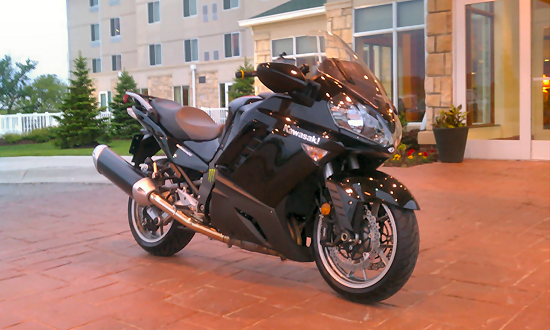 This shot does not do justice for how pretty this scene was. The first group of horses came right up to me as a pack but then scurried to the other side of the field by the time I could get my camera out.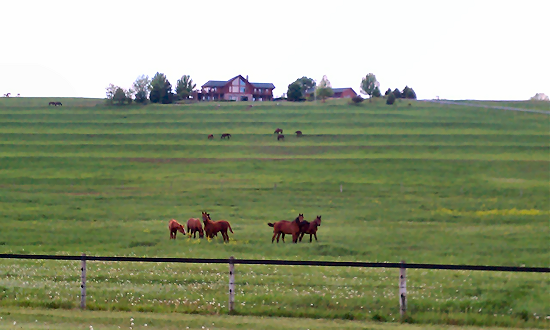 After scouring the northeastern border of Nebraska for some remote American Indian reservation, I came across this beautiful scene.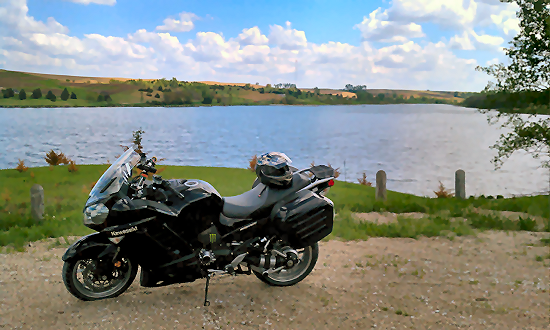 Notice the clouds changing behind me ... this happened in less than 30 minutes. This is what is called, "time to scoot".
(Exhibit a: Time for Observation)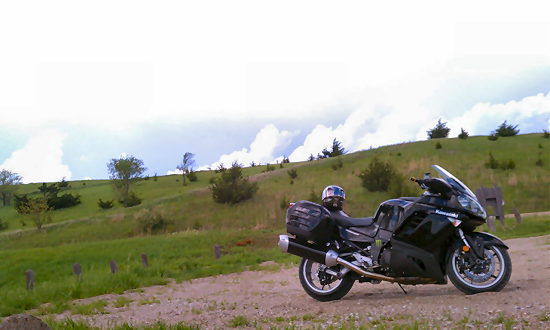 (Exhibit b: Time for Skedaddling)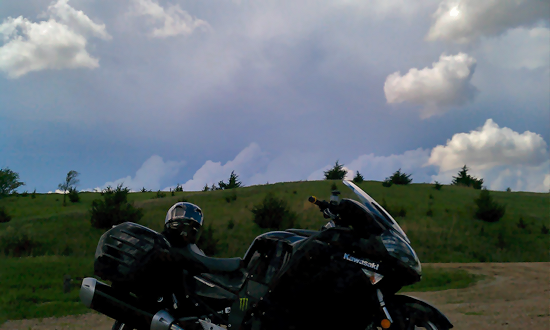 I remember Stop n Go, 7-11, Sac n Pac ... but this was new to me.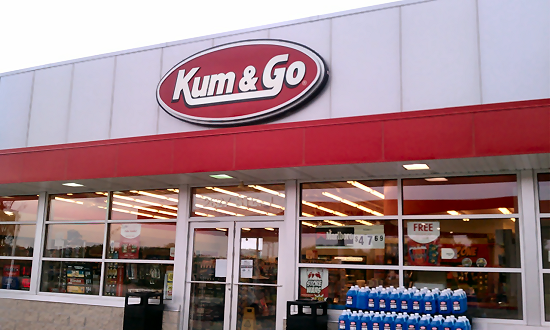 I left Omaha at 11:30 a.m. on this route to Dillon, Colorado to meet up with my brother who was already there in a mountain top villa.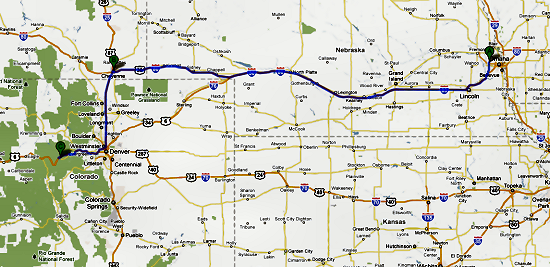 Thanks to a very large storm, I was steered into Cheyenne, Wyoming and missed the edge of the bad weather. This state is mostly empty to where even the access roads along the highway was still dirt.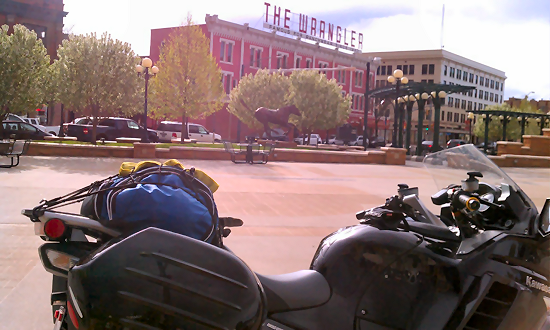 Dillon, Colorado. There is a hot tub just in front of me ... with snow in the background ... 10,000+ feet elevation ... priceless.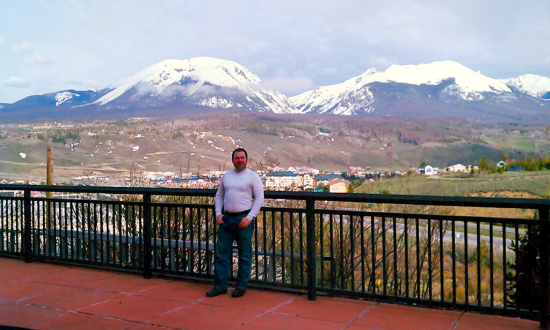 Another view of Dillon, the city.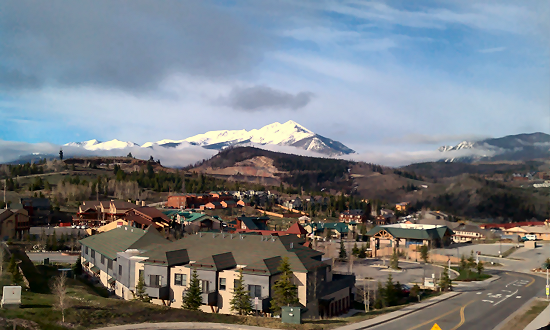 Not too happy leaving this beautiful town /: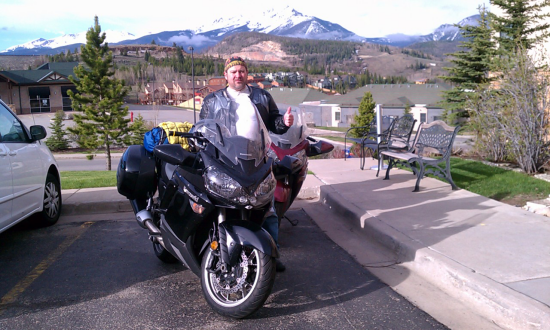 The next day we rode from Dillon to Tooele, Utah .. ran into non-stop rain once we got into town. It lasted for the next day and a half.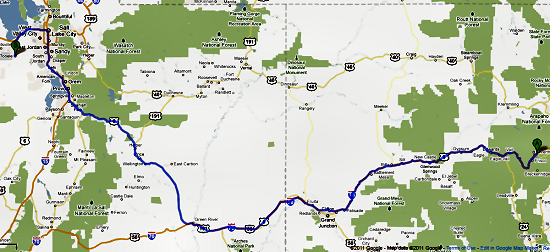 A view from Miller Motorsports Park. It snowed in the mountains every night we were there, and a little on us Monday.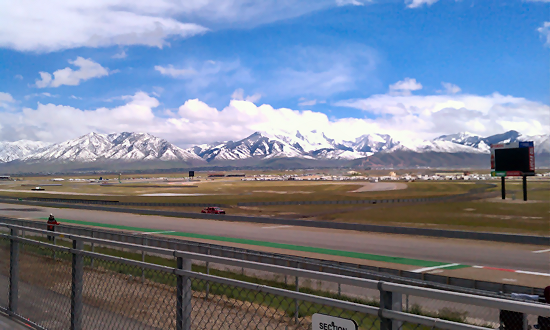 From there we rode to Mystic Hotsprings down in Utah. This place is a must see. Very nice!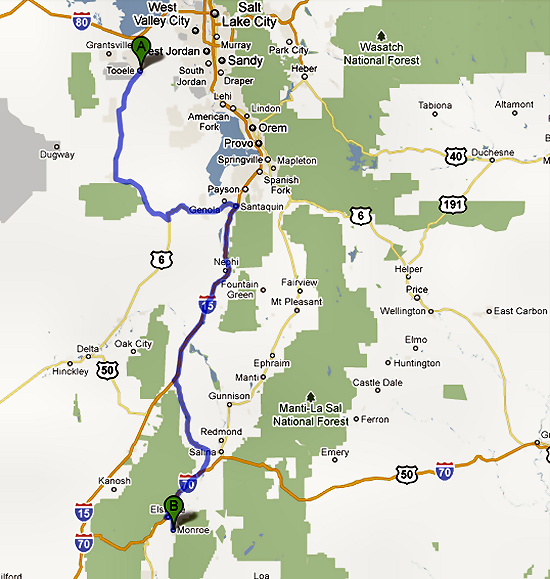 In Mystic Hotsprings we rented a cabin for the night. It was a one room ordeal with only a small space heater and the temperature was 41F. Quite comfy nonetheless.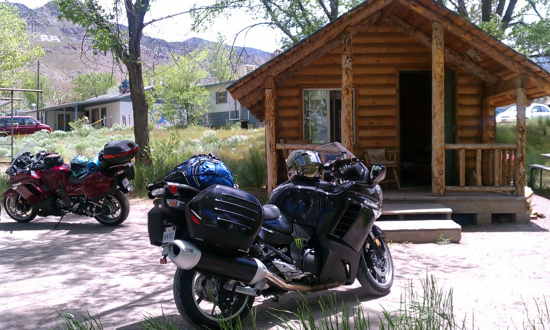 The tubs at the springs were rustic, but wonderful. I soaked in the one to the right.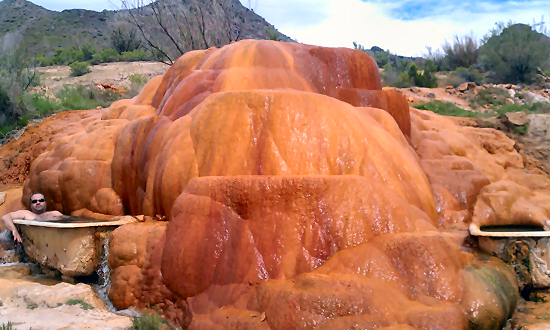 Just below this shot and before the water wheel, there was a natural sauna.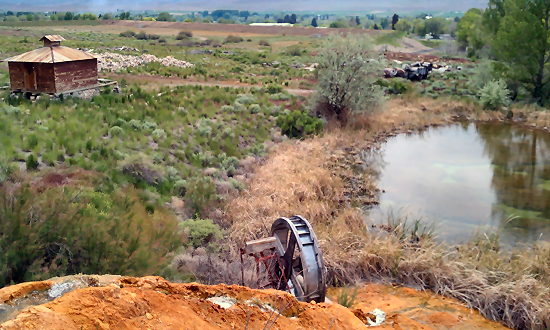 This surreal view is often occupied by music playing folks enjoying the springs.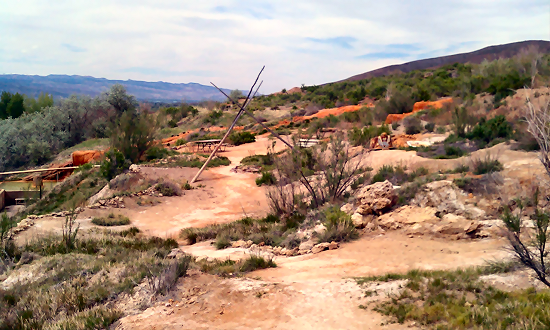 I was looking for Indian wares ever since I left to Nebraska, but never found anything ... then in the middle of nowhere, on a high cliff of a dirt / rock road, this Navajo girl has jewelry for sell. Priceless.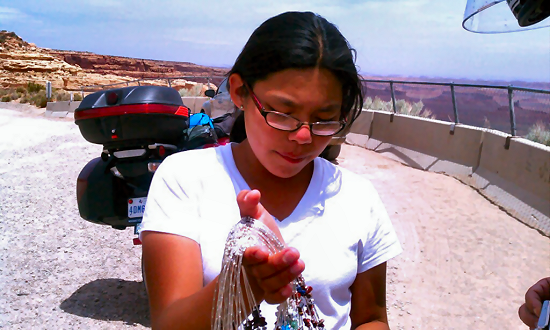 The rest of the trip home was pretty much as direct a line as possible since we were running out of time to enjoy all the fruits of this rustic landscape. It took two days of riding and some radar watching to avoid some huge storms that were blowing semis off the highway. I got one ticket 4,000+ miles of riding, so thank you New Mexico for helping me to ride more safely (although it was a desolate 4 lane split highway with nobody in sight ... doing 80 in a 70 zone :/ ). I am definitely coming back to Utah with more time to explore. I will be more careful in New Mexico.